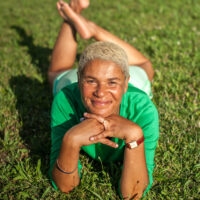 SlowLife Coach
SlowLife Yoga Teacher
Nutrition Coach
I was lucky to grow up with the traditional ancient wisdom of my grandparents. I was born and grew up in Paris and then I had the opportunity to live and study in Berlin for over 12 years. In 2000 I moved to the historic and picturesque city of Florence where I have been living since. Now I live between Florence and Paris.
I graduated from Berlin University in Communication Sciences and Economics and obtained my diploma as a Nutrition Coach at the Centre de Formation à Distance (CFD) in Brussels. I concluded my 200-Hour Yoga Teacher Training at "Yoga Garden"  in San Francisco.
My professional life is very intense, which is why it's very important for me to practice the "Slow Life" every day. I would be happy to share how you make it possible for yourself!
In addition to English, I am fluent in French, German, Russian and of course Italian!
A Parisian in love with Tuscany, Florence has been my home for 20 years, where my love of food, yoga and nature led me to create FiloCIBOsofia Slow Life which grew and became "Slowlife Coaching" and "Slowlife Yoga".
All this has given birth to an art of living, a philosophy of life that is "SlowLife is #quietluxury.
A beautiful, welcoming and healing energy
I can not say enough about how wonderful my experience was. Sandrine has a beautiful, welcoming and healing energy.

Absolutely amazing
Sandrine is absolutely amazing and shares her gifts in such a supportive way. The transformation and expansion that is available to you after spending time with Sandrine is phenomenal. I felt like a different person after spending the afternoon with her.

SlowLife session was incredible
Meeting Sandrine is a gift in itself and the SlowLife session was incredible. I had neck/shoulder pain before doing this experience. After this experience, my neck and shoulders were relieved. I also have been getting better sleep! I learned additional lessons for my physical, emotional, and mental well-being from Sandrine's SlowLife method that I will carry for the rest of my life.

Beautiful experience
After receiving a message from Sandrine prior to our meeting, I had great expectations & she delivered! It was a life changing beautiful experience for my daughter and me!

I would 100% recommend this
This was a priceless experience. I really enjoyed my time with Sandrine and found the time to be incredibly healing and very meditative. She is such a thoughtful individual and she made this an extremely memorable and touching experience.

Lovely one on one experience with Sandrine
I felt so good during and after the session. Sandrine made me fall in love with the Slow Life concept and I am excited to join more of her sessions and retreats. I think this is an important session for everyone looking to learn how to live peacefully with themselves and enjoy the simple pleasures of life

I had a wonderful experience with Sandrine
I immediately felt comfortable when we met. It is clear that Sandrine is passionnante about what she does and lives it. She has a very serene and grounding presence. I found her to be very open, intuitive and she helped me get clarity on an area that I wanted to work on. I really enjoyed the slow pace of the yoga which surprisingly had a deeply relaxing effect, which carried on all afternoon and night. I definitely felt the slow life effect and highly recommend this experience if you want to take time to reconnect with yourself.

A tailored approach
As soon as you are greeted by Sandrine you straight away feel comfortable and at ease. Sandrine asked all the right questions to get to know me and understand my needs and tailored her approach to meet them. I felt relaxed and with a new perspective! It's amazing how nutrition could impact our body and mind and her tips/advice were very useful!
She was the Best
She has amazingly healthy spirit and knows what real 'Slow Life' should be. The way she talks, communicate with guests was amazing too.
한국분들을 위해 짧게 남겨요. 정말 최고였습니다! 절대 후회 안하실거에요
This was a gift to myself
I enjoyed every minute of it. I have done yoga many times, but this was unique and special. I left with many tips, feeling calm, and promising myself to return for a retreat very soon. Thanks so much Sandrine!

Sandrine is amazing!
! She has a true gift of connecting with her guests and makes everyone feel welcome and special. It is obvious that she loves pampering and nurturing people while sharing her insights into how to better care for ourselves. I had tears in my eyes when she gave me a hug goodbye.
Merci beaucoup Sandrine
Sandrine is a beautiful person inside and out. She effortlessly radiates so much positive energy which transfers to everything she does, everyone she connects with and the surrounding environment.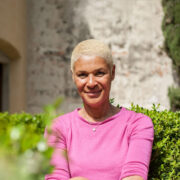 My daily mantra
"When you are in a hurry, walk slowly."
 – Indian proverb –