The art of taking care of our deepest needs
In this fast moving world, where everything seems to be a race, SlowLife Coaching supports us to slow down, remember what matters most and create a new life balance in harmony with our deepest needs and the demands of daily life. In SlowLife Coaching we approach this through a focus on quiet luxury… identifying the simple pleasures that evoke a sense of wonder and peace for you, understanding how to include them in everyday life and stay aligned with what truly matters.
For our time together I create a space of quiet luxury in which to disconnect from distraction, reconnect with your senses and take this time for you. Your session has two parts:
Firstly you will enjoy gentle meditative yoga to release tension from mind & body, become deeply relaxed and arrive in the present moment.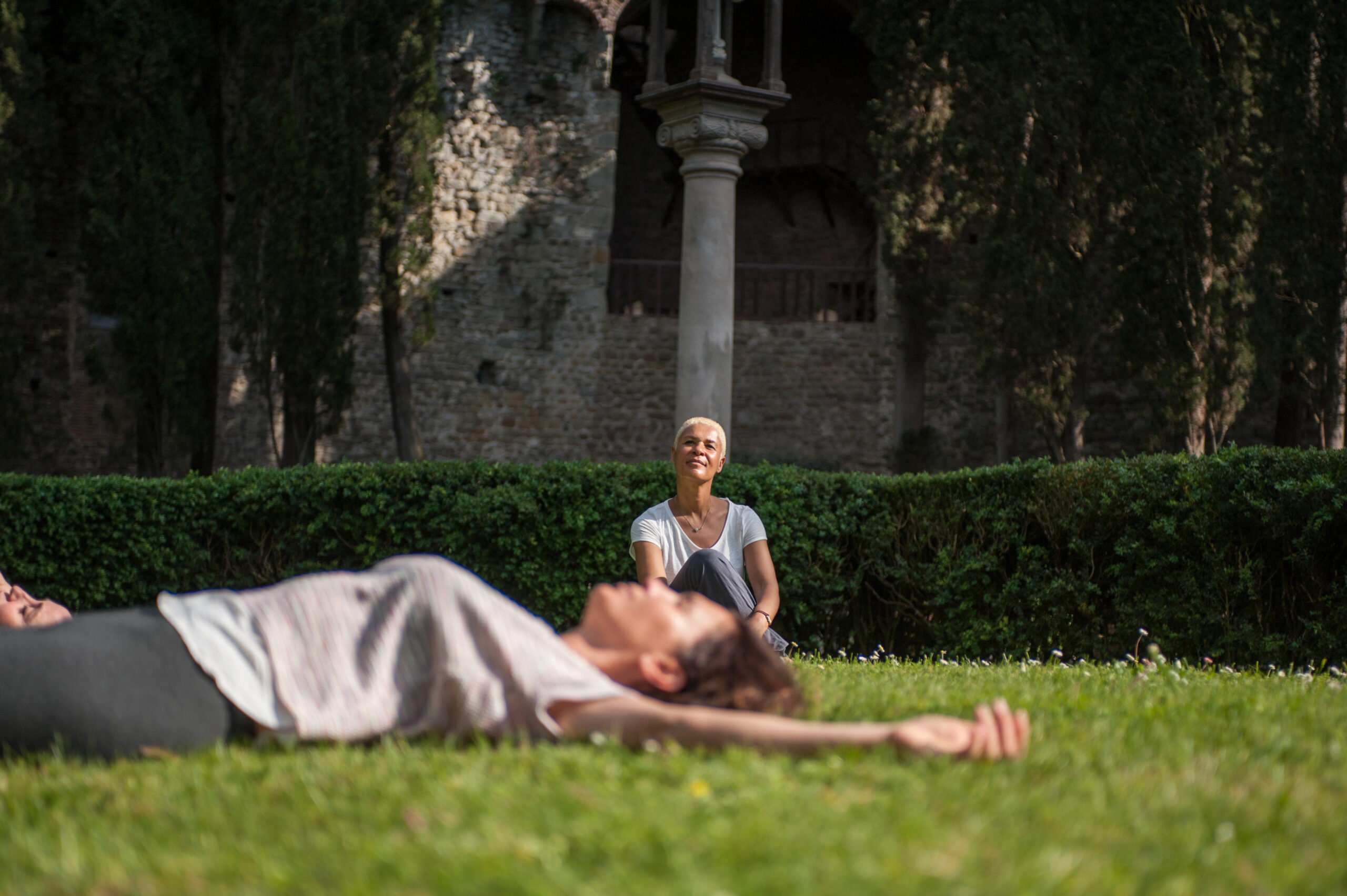 Then, from this calm, quiet state I'll guide you in identifying what is most important for you and how to achieve this with intentionality and a focus on quiet luxury.
To enjoy your session I welcome you to my peaceful country home in the Chianti hills outside of Florence, where in summer we enjoy the garden and in winter a beautiful fire. Alternatively, your session can be held online, at your home, your place of work, anywhere that suits you. And fluent in many languages, I'm more than happy to hold your session in English, Italian, French, German or Russian as you prefer.
Do you want your team to start the week with a clear and focused mind?
I've got the perfect Monday morning remedy!
To start the week in such a way, really helps your team to release their physical and mental tension and be able to fully focus on the week ahead… It also shows that you care about the wellbeing of your staff; and the bonus is… you get to enjoy the positive results!